Reis Concrete Products
Since 1956, Reis Concrete Products has been proudly specializing in high quality concrete products, including Ready Mix concrete and concrete septic tanks. We are a locally owned and operated small business and happily serve the entire greater Campbell County, KY area. We will even ship to you!
Learn more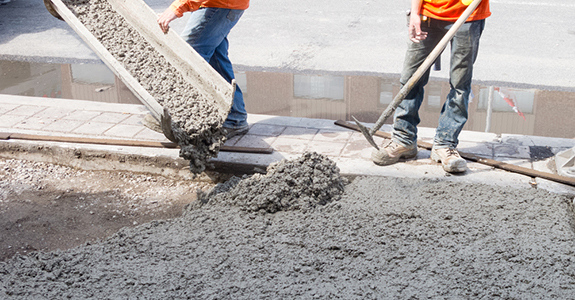 Concrete Delivery in Campbell County, KY
If you need affordable concrete that will stand the test of time, then Reis Concrete Products is the right choice for you. We proudly supply Ready Mix concrete in Campbell County, KY for all types of small and large projects, including commercial builds. We pride ourselves on being detail-oriented, and know that customer service is a cornerstone principle of every aspect of our business. You can count on us for quality concrete, helpful service and reasonable prices. We are also proud to assist with hauling, septic tank services and concrete delivery in Campbell County, KY.
Whether you're a contractor needing to haul materials to a work site or a homeowner in need of concrete, Reis Concrete Products has the certified professionals for the job. We are a family owned and operated concrete business that has been serving the Northern Kentucky area for over 60 years. We offer a wide range of hauling and concrete services, including Ready Mix concrete, septic tanks, and hauling. Reis Concrete Products is the number one choice in concrete and concrete products in the area, and we hope to soon be your choice as well. Here are just a few reasons why you ought to be doing business with us:
We are a local, family-owned and operated small business in Alexandria, KY.
We offer concrete delivery and concrete services for both small and large projects.
Our certified professionals are friendly and experienced.
We have been serving our local community since 1956.
We offer a two percent discount when you pay by the 10th of the month.